Details

October 13, 2020
11:00AM-1:00PM
Webinar: Eyes Wide Shut! A virtual rodent dissection 2.0
Presenter: Dr. Stuart Mitchell
Eyes Wide Shut! A virtual rodent dissection 2.0
As both a reservoir and vector of numerous diseases, the rat is responsible for enormous loss of life, food, and property. Even today, in both agriculture and urban centers, there is a constant battle between humans and rats. It is difficult to determine which side is winning.
The rat is the most widely used animal in experimental studies. Areas of study include disease pathology, biological assay, and nutritional and behavioral research.
As an essential part of IPM, correct pest ID establishes the bases upon which all-successive pest management decisions are made. Poor ID, poor pest management!
Given the increasing liability of "getting the pest ID wrong," it is important that the species is correctly identified through a "reasonable degree of industry standard of practice or standard of care." In some cases, getting it wrong may get you sued!
In this unique program, attendees will observe virtual dissections of a male and female rat. For most PMPs, rats are a well-understood, pestiferous foe. However, with a new perspective, we may see that we have observed rats with Eyes Wide Shut!
Dr. Stuart Mitchell, Technical Director, PestWest USA LLC
Education: BS Physics, BS Forensic Psychology, Master of Public Health, PhD Entomology, PhD Zoology, PhD Biology, PhD Naturopathic Medicine, PhD Complimentary & Alternative Health Care, Doctor of Osteopathic Medicine, Doctor of Clinical Psychology, Doctor of Veterinary Medicine, Board Certified Physician, Veterinarian, Psychologist and others, including Board Certified Entomologist (Medical, Veterinary, Urban, Industrial)
Experience: Served the pest management industry since 1982, a technical specialist, technical director, consultant, expert-witness, columnist, author, lecturer, speaker, technical director for NPMA, and ESA-BCE Director in 2009
Contact: Dr. Stuart Mitchell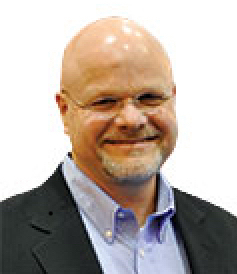 PestWest USA LLC
Lipman Law Firm
1454 30th Street, Suite 205
West Des Moines, IA 50266
515.333.8923 Cell
doc.mitchell@pestwest.com
2020-10-13 11:00:00
2020-10-13 13:00:00
America/Detroit
Webinar: Eyes Wide Shut! A virtual rodent dissection 2.0
Eyes Wide Shut! A virtual rodent dissection 2.0  As both a reservoir and vector of numerous diseases, the rat is responsible for enormous loss of life, food, and property. Even today, in both agriculture and urban centers, there is a constant battle between humans and rats. It is difficult to determine which side is winning. The rat is the most widely used animal in experimental studies. Areas of study include disease pathology, biological assay, and nutritional and behavioral research. As an essential part of IPM, correct pest ID establishes the bases upon which all-successive pest management decisions are made. Poor ID, poor pest management! Given the increasing liability of "getting the pest ID wrong," it is important that the species is correctly identified through a "reasonable degree of industry standard of practice or standard of care." In some cases, getting it wrong may get you sued! In this unique program, attendees will observe virtual dissections of a male and female rat. For most PMPs, rats are a well-understood, pestiferous foe. However, with a new perspective, we may see that we have observed rats with Eyes Wide Shut! Register Here Dr. Stuart Mitchell, Technical Director, PestWest USA LLC Education: BS Physics, BS Forensic Psychology, Master of Public Health, PhD Entomology, PhD Zoology, PhD Biology, PhD Naturopathic Medicine, PhD Complimentary & Alternative Health Care, Doctor of Osteopathic Medicine, Doctor of Clinical Psychology, Doctor of Veterinary Medicine, Board Certified Physician, Veterinarian, Psychologist and others, including Board Certified Entomologist (Medical, Veterinary, Urban, Industrial) Experience: Served the pest management industry since 1982, a technical specialist, technical director, consultant, expert-witness, columnist, author, lecturer, speaker, technical director for NPMA, and ESA-BCE Director in 2009 Contact:  Dr. Stuart Mitchell PestWest USA LLCLipman Law Firm1454 30th Street, Suite 205West Des Moines, IA 50266515.333.8923 Celldoc.mitchell@pestwest.com  
----
---