Details

August 11, 2020
11:00AM-1:00PM
Webinar: Anatomy of an insect ID 
Presenter: Dr. Stuart Mitchell
Anatomy of an insect ID
As an essential part of IPM, correct insect ID establishes the base upon which all-successive pest management decisions are made. Poor ID, poor pest management!
Given the increasing liability of "getting the insect ID wrong," it is important that the species is correctly identified through a "reasonable degree of industry standard of practice or standard of care." In some cases, getting it wrong may get you sued!
In this program attendees will learn about specimen chain of custody or insect preservation, and a basic entomological approach to ID. Never risk your reputation on a poor method of ID resulting in an incorrect ID.
Brief review of IPM
Inspection & investigation
Identification
Establishing threshold levels
Implementing control measures
Evaluation of effectiveness
Never do "picture-book" insect identifications
Basic insect anatomy
Simple use of an Ordernal dichotomous key
Poor specimen, poor ID
What to accept as a credible specimen
What not to accept as a credible specimen
Insect ID request form
A form review in 10 sections
Insect collection and preservation made easy
Simple procedures for collecting, preparing, and storing insects
The new technology of insect ID
The DNA test
Questions…
Dr. Stuart Mitchell, Technical Director, PestWest USA LLC
Education: BS Physics, BS Forensic Psychology, Master of Public Health, PhD Entomology, PhD Zoology, PhD Biology, PhD Naturopathic Medicine, PhD Complimentary & Alternative Health Care, Doctor of Osteopathic Medicine, Doctor of Clinical Psychology, Doctor of Veterinary Medicine, Board Certified Physician, Veterinarian, Psychologist and others, including Board Certified Entomologist (Medical, Veterinary, Urban, Industrial)
Experience: Served the pest management industry since 1982, a technical specialist, technical director, consultant, expert-witness, columnist, author, lecturer, speaker, technical director for NPMA, and ESA-BCE Director in 2009
Contact: Dr. Stuart Mitchell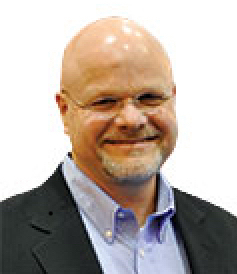 PestWest USA LLC
Lipman Law Firm
1454 30th Street, Suite 205
West Des Moines, IA 50266
515.333.8923 Cell
doc.mitchell@pestwest.com
2020-08-11 11:00:00
2020-08-11 13:00:00
America/Detroit
Webinar: Anatomy of an insect ID 
Anatomy of an insect ID  As an essential part of IPM, correct insect ID establishes the base upon which all-successive pest management decisions are made. Poor ID, poor pest management! Given the increasing liability of "getting the insect ID wrong," it is important that the species is correctly identified through a "reasonable degree of industry standard of practice or standard of care." In some cases, getting it wrong may get you sued! In this program attendees will learn about specimen chain of custody or insect preservation, and a basic entomological approach to ID. Never risk your reputation on a poor method of ID resulting in an incorrect ID.  Brief review of IPM Inspection & investigation Identification Establishing threshold levels Implementing control measures Evaluation of effectiveness Never do "picture-book" insect identifications Basic insect anatomy Simple use of an Ordernal dichotomous key Poor specimen, poor ID What to accept as a credible specimen What not to accept as a credible specimen Insect ID request form A form review in 10 sections Insect collection and preservation made easy Simple procedures for collecting, preparing, and storing insects The new technology of insect ID The DNA test Questions… Register Here Dr. Stuart Mitchell, Technical Director, PestWest USA LLC Education: BS Physics, BS Forensic Psychology, Master of Public Health, PhD Entomology, PhD Zoology, PhD Biology, PhD Naturopathic Medicine, PhD Complimentary & Alternative Health Care, Doctor of Osteopathic Medicine, Doctor of Clinical Psychology, Doctor of Veterinary Medicine, Board Certified Physician, Veterinarian, Psychologist and others, including Board Certified Entomologist (Medical, Veterinary, Urban, Industrial) Experience: Served the pest management industry since 1982, a technical specialist, technical director, consultant, expert-witness, columnist, author, lecturer, speaker, technical director for NPMA, and ESA-BCE Director in 2009 Contact:  Dr. Stuart Mitchell PestWest USA LLCLipman Law Firm1454 30th Street, Suite 205West Des Moines, IA 50266515.333.8923 Celldoc.mitchell@pestwest.com  
----
---