Last Chance Recertification Seminar
Over 100 pest control professionals gathered in Linthicum, MD for MSPCA's 2019 Last Chance Recertification Seminar. The Seminar included educational sessions from industry experts, updates from the Maryland and DC Department of Agriculture with exhibitor displays and several opportunities to network with peers. Take a look at the video below to see what you missed. New this year: Our Last Chance event will take place VIRTUALLY!
Due to the ongoing COVID-19 pandemic, MSPCA will bring you the same great Last Chance program, only through our online platform. Scheduled for May 21, we will offer the educational program, via two sessions using Zoom. Participants who participate in both sessions will receive the full five-hours of credits to maintain their certification. Five sessions will be delivered in two increments: a morning session scheduled from 9:00 am - 12:00 pm and an afternoon session from 1:30 pm - 3:30 pm.
Registration is now closed!
---
Agenda


8:30 am

Online Link Open

8:50 am

Opening Remarks

9:00 am - 10:00 am

Rodent Technologies
Presented by Trisha Shellenberger, Bell Labs

10:00 am - 11:00 am

Biology and Treatment Strategy for Mosquito Control
Presented by Jeffrey O'Neill, Central Life Science

11:00 am - 12:00 pm

Termite Treatments
Presented by Dr. Mike Bentley

12:00 pm – 1:00 pm

Break
Link to reopen at 1:00 pm

1:30 pm - 2:30 pm

The Revenge of the Roach
Presented by Dr. Mike Bentley

2:30 pm - 3:30 pm

Pesky Flies
Presented by Ed Van Istendal, Ensystex
Credits
Credits have been approved for D.C., Delaware, Maryland, West Virginia, Pennsylvania, and Virginia.


Sessions & Speakers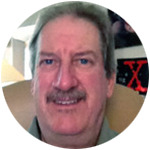 Biology and Treatment Strategy for Mosquito Control
By Jeffrey O'Neill, Zoecon Professional Products Division of Central Life Sciences
The discussion will cover the types of pesticide formulations labeled for exterior barrier treatment with various product names and the dosages that are legal to apply. Proper application equipment used for barrier treatments will be illustrated, and examples of potential mosquito resting sites as target areas will be covered. Residual product life and environmental impacts to treatment affect the efficacy of mosquito barrier applications. Labeling considerations such as distance set-backs for proximity to aquatic habitats, impact on honey-bees and addition of spreader/stickers will be discussed. An overview of basic mosquito biology, behavior, and treatment sites will be given.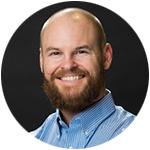 Termite Treatments & Revenge of The Roach
By Michael Bentley, Director of Training and Education for the National Pest Management Association.
This session will cover a variety of topics relating to termites such as termite biology and behvaior, as well as standard practices and product application safety. Michael Bentley is the Director of Training and Education for the National Pest Management Association. He is a board-certified entomologist who holds a Ph.D. in urban entomology from the University of Florida. His doctorate research focused on understanding environmental factors that influence the success of invasive ants in the southeastern US. Prior to earning his doctorate, Mike spent 5 years working in the pest management industry where he held multiple technical and operations roles for a nationwide pest control company. Mike also has a Master of Science degree in medical and veterinary entomology from the University of Florida where he studied the host-seeking behavior of malaria-transmitting mosquitoes.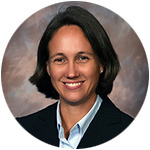 Rodent RPM 101
By Trisha Shellenberger

Trisha Shellenberger is a Technical Rep Bell Labs in Madison, WI. She has Presented educational and practical rodent control programs implementing the latest IPM practices in the Eastern U.S. Instructed PMP's on proper methods of integrating rodent control tools into a successful and comprehensive Rodent Control Program. Rodent RPM 101 will cover topics from "The Need for Rodent Pest Management" to "Baiting and Trapping", and contains must-have knowledge for pest control professionals.
Pesky Flies
By Ed Van Istendal

Mr. Van Istendal is a graduate of Penn State, and has been a Certified Applicator since 1975. He has been employed in all phases of structural pest control, including over a decade as a consultant to the structural pest management and lawn care insurance industries. He is Past President of the PA Pest Management Association, chairs its WDI Education Committee, and is a nationally recognized industry educator, as well as Mid-Atlantic Territory Manager for Ensystex, Inc. This session will discuss how to control pesky flies.
Be sure you're on our email list