Details

September 8, 2020
11:00AM-1:00PM
Webinar: Stupid Kills: The Art of Safety 7.0
Presenter: Dr. Stuart Mitchell
Outline: Stupid Kills: The Art of Safety 7.0
Stupid can get you killed! A safe, healthy workplace takes teamwork. To keep the workplace safe, the Occupational Safety and Health Administration (OSHA) and the Environmental Protection Agency (EPA) set safety and heath standards.
Pest control operators follow OSHA and EPA regulations, provide pest management professionals with information, equipment, training, and procedures to avoid job related injuries and illnesses. It is the PMPs responsibility to follow the rules set by the employer and to do their part in preventing accidents. After all, stupid kills!
Stupid kills!
Accident & disability statistics
OSHA
Safe & unsafe attitudes
Accident prevention
PPE
Work stress
CPR
Your choice!
Questions?
Dr. Stuart Mitchell, Technical Director, PestWest USA LLC
Education: BS Physics, BS Forensic Psychology, Master of Public Health, PhD Entomology, PhD Zoology, PhD Biology, PhD Naturopathic Medicine, PhD Complimentary & Alternative Health Care, Doctor of Osteopathic Medicine, Doctor of Clinical Psychology, Doctor of Veterinary Medicine, Board Certified Physician, Veterinarian, Psychologist and others, including Board Certified Entomologist (Medical, Veterinary, Urban, Industrial)
Experience: Served the pest management industry since 1982, a technical specialist, technical director, consultant, expert-witness, columnist, author, lecturer, speaker, technical director for NPMA, and ESA-BCE Director in 2009
Contact: Dr. Stuart Mitchell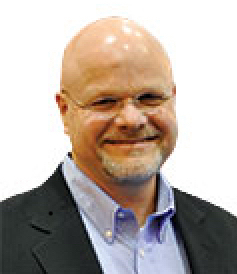 PestWest USA LLC
Lipman Law Firm
1454 30th Street, Suite 205
West Des Moines, IA 50266
515.333.8923 Cell
doc.mitchell@pestwest.com
2020-09-08 11:00:00
2020-09-08 13:00:00
America/Detroit
Webinar: Stupid Kills: The Art of Safety 7.0
Outline: Stupid Kills: The Art of Safety 7.0 Stupid can get you killed! A safe, healthy workplace takes teamwork. To keep the workplace safe, the Occupational Safety and Health Administration (OSHA) and the Environmental Protection Agency (EPA) set safety and heath standards. Pest control operators follow OSHA and EPA regulations, provide pest management professionals with information, equipment, training, and procedures to avoid job related injuries and illnesses. It is the PMPs responsibility to follow the rules set by the employer and to do their part in preventing accidents. After all, stupid kills! Stupid kills! Accident & disability statistics OSHA Safe & unsafe attitudes Accident prevention PPE Work stress CPR Your choice! Questions? Register Here Dr. Stuart Mitchell, Technical Director, PestWest USA LLC Education: BS Physics, BS Forensic Psychology, Master of Public Health, PhD Entomology, PhD Zoology, PhD Biology, PhD Naturopathic Medicine, PhD Complimentary & Alternative Health Care, Doctor of Osteopathic Medicine, Doctor of Clinical Psychology, Doctor of Veterinary Medicine, Board Certified Physician, Veterinarian, Psychologist and others, including Board Certified Entomologist (Medical, Veterinary, Urban, Industrial) Experience: Served the pest management industry since 1982, a technical specialist, technical director, consultant, expert-witness, columnist, author, lecturer, speaker, technical director for NPMA, and ESA-BCE Director in 2009 Contact:  Dr. Stuart Mitchell PestWest USA LLCLipman Law Firm1454 30th Street, Suite 205West Des Moines, IA 50266515.333.8923 Celldoc.mitchell@pestwest.com  
----
---