Details

November 10, 2020
11:00AM-1:00PM
Webinar: Got Bugs? Get Sued!
Presenter: Dr. Stuart Mitchell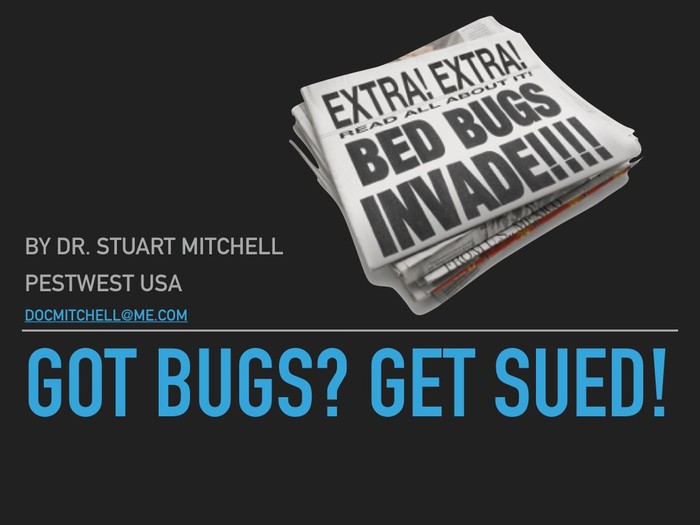 Bed bugs, Cimex lectularius, have become one of the most notorious structurally infesting public health nuisance pests in the United States. Combined rapid re-emergence and insecticide resistant population strains have made bed bugs a formidable pest foe with considerable medical and legal significance.
Requirements for new and innovative bed bug strategies demands priority action by both pest management and environmental health professionals. In this program attendees will discover the unique biology and behavior that allows bed bugs to be an incredibly potent medical and legal challenge.
Cimicosis: an overview of the pathology and treatment of repetitive bed bug bites.
Exposure safety from bed bugs for public health professionals.
Liability: An overview of what is involved and how to protect yourself.
Dr. Stuart Mitchell, Technical Director, PestWest USA LLC
Education: BS Physics, BS Forensic Psychology, Master of Public Health, PhD Entomology, PhD Zoology, PhD Biology, PhD Naturopathic Medicine, PhD Complimentary & Alternative Health Care, Doctor of Osteopathic Medicine, Doctor of Clinical Psychology, Doctor of Veterinary Medicine, Board Certified Physician, Veterinarian, Psychologist and others, including Board Certified Entomologist (Medical, Veterinary, Urban, Industrial)
Experience: Served the pest management industry since 1982, a technical specialist, technical director, consultant, expert-witness, columnist, author, lecturer, speaker, technical director for NPMA, and ESA-BCE Director in 2009
Contact: Dr. Stuart Mitchell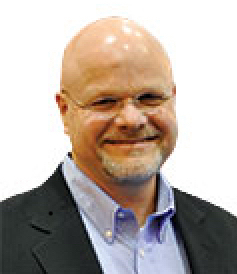 PestWest USA LLC
Lipman Law Firm
1454 30th Street, Suite 205
West Des Moines, IA 50266
515.333.8923 Cell
doc.mitchell@pestwest.com
2020-11-10 11:00:00
2020-11-10 13:00:00
America/Detroit
Webinar: Got Bugs? Get Sued!
Bed bugs, Cimex lectularius, have become one of the most notorious structurally infesting public health nuisance pests in the United States. Combined rapid re-emergence and insecticide resistant population strains have made bed bugs a formidable pest foe with considerable medical and legal significance. Requirements for new and innovative bed bug strategies demands priority action by both pest management and environmental health professionals. In this program attendees will discover the unique biology and behavior that allows bed bugs to be an incredibly potent medical and legal challenge. Cimicosis: an overview of the pathology and treatment of repetitive bed bug bites. Exposure safety from bed bugs for public health professionals. Liability: An overview of what is involved and how to protect yourself. Register Here Dr. Stuart Mitchell, Technical Director, PestWest USA LLC Education: BS Physics, BS Forensic Psychology, Master of Public Health, PhD Entomology, PhD Zoology, PhD Biology, PhD Naturopathic Medicine, PhD Complimentary & Alternative Health Care, Doctor of Osteopathic Medicine, Doctor of Clinical Psychology, Doctor of Veterinary Medicine, Board Certified Physician, Veterinarian, Psychologist and others, including Board Certified Entomologist (Medical, Veterinary, Urban, Industrial) Experience: Served the pest management industry since 1982, a technical specialist, technical director, consultant, expert-witness, columnist, author, lecturer, speaker, technical director for NPMA, and ESA-BCE Director in 2009 Contact:  Dr. Stuart Mitchell PestWest USA LLCLipman Law Firm1454 30th Street, Suite 205West Des Moines, IA 50266515.333.8923 Celldoc.mitchell@pestwest.com  
----
---