Details

December 8, 2020
11:00AM-1:00PM
Webinar: Pestiferous Lawsuits
Presenter: Dr. Stuart Mitchell
Pestiferous Lawsuits
Integrated pest management (IPM) establishes a decision-making process that underwrites an industry standard of practice or standard of care. Given the increasing liability of getting decisions wrong, a reasonable degree of industry standard of care is essential. In some cases, getting it wrong may get you sued. After this program, pest management professionals will better understand how liability stems from uncertainty, the legal process, and steps to prevent liability exposure.
An attorney's perspective
Maslow's Hierarchy of Needs
IPM 5 Steps
IPM Template
Locard's Exchange Principal
Vicarious liability
Courtroom trial
Deposition
Deposition Do's & Don'ts
Liability stems from uncertainty
What you must have…
Contract
Client does not want to spend the money
Fee structure
Insurance
Inspections and insurance coverage
Pest control operator cross claims
If you get sued…
Questions
*Consult your attorney regarding your liability exposure.
Dr. Stuart Mitchell, Technical Director, PestWest USA LLC
Education: BS Physics, BS Forensic Psychology, Master of Public Health, PhD Entomology, PhD Zoology, PhD Biology, PhD Naturopathic Medicine, PhD Complimentary & Alternative Health Care, Doctor of Osteopathic Medicine, Doctor of Clinical Psychology, Doctor of Veterinary Medicine, Board Certified Physician, Veterinarian, Psychologist and others, including Board Certified Entomologist (Medical, Veterinary, Urban, Industrial)
Experience: Served the pest management industry since 1982, a technical specialist, technical director, consultant, expert-witness, columnist, author, lecturer, speaker, technical director for NPMA, and ESA-BCE Director in 2009
Contact: Dr. Stuart Mitchell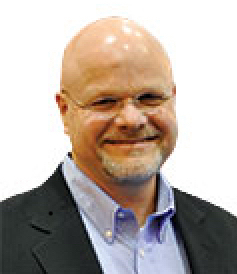 PestWest USA LLC
Lipman Law Firm
1454 30th Street, Suite 205
West Des Moines, IA 50266
515.333.8923 Cell
doc.mitchell@pestwest.com
2020-12-08 11:00:00
2020-12-08 13:00:00
America/Detroit
Webinar: Pestiferous Lawsuits
Pestiferous Lawsuits Integrated pest management (IPM) establishes a decision-making process that underwrites an industry standard of practice or standard of care. Given the increasing liability of getting decisions wrong, a reasonable degree of industry standard of care is essential. In some cases, getting it wrong may get you sued. After this program, pest management professionals will better understand how liability stems from uncertainty, the legal process, and steps to prevent liability exposure. An attorney's perspective Maslow's Hierarchy of Needs IPM 5 Steps IPM Template Locard's Exchange Principal Vicarious liability Courtroom trial Deposition Deposition Do's & Don'ts Liability stems from uncertainty What you must have… Contract Client does not want to spend the money Fee structure Insurance Inspections and insurance coverage Pest control operator cross claims If you get sued… Questions *Consult your attorney regarding your liability exposure. Register Here Dr. Stuart Mitchell, Technical Director, PestWest USA LLC Education: BS Physics, BS Forensic Psychology, Master of Public Health, PhD Entomology, PhD Zoology, PhD Biology, PhD Naturopathic Medicine, PhD Complimentary & Alternative Health Care, Doctor of Osteopathic Medicine, Doctor of Clinical Psychology, Doctor of Veterinary Medicine, Board Certified Physician, Veterinarian, Psychologist and others, including Board Certified Entomologist (Medical, Veterinary, Urban, Industrial) Experience: Served the pest management industry since 1982, a technical specialist, technical director, consultant, expert-witness, columnist, author, lecturer, speaker, technical director for NPMA, and ESA-BCE Director in 2009 Contact:  Dr. Stuart Mitchell PestWest USA LLCLipman Law Firm1454 30th Street, Suite 205West Des Moines, IA 50266515.333.8923 Celldoc.mitchell@pestwest.com  
----
---