Complete Story

06/26/2019
The Value of MSPCA Membership
By Samantha (Sam) Forrest, MSPCA Vice President
Discover the difference between an ordinary pest control business and a Maryland State Pest Control-associated business! In partnering with MSPCA, we will give you the tools of the trade whether it's aiding in the help of training your service professionals or saving money, all the way to finding new business opportunities to help you grow and take your business to the next level!
We are raising the standard of pest control! We would like to invite you to join our association to promote and help advance our industry and the individuals who are the backbone of our businesses! One thing I think is often forgotten in our association is our commitment not only to helping your business but helping your team! Once your company joins the association, everyone at your company becomes a member.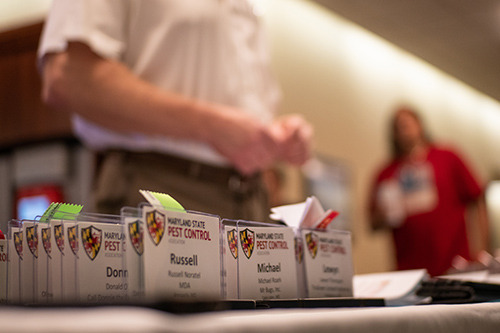 MSPCA aids in educating its members and providing several educational events per year to help in gaining your continuing education credits for all licensed professionals! BONUS: Members of the MSPCA get a discount on ALL events! Several of these events include multiple vendors. Some you might already work with or want to get to know more about; we provide that opportunity, bridging the gap to get you in front of the right people for your organization.
MSPCA creates a network of professionals in our industry to help educate, share ideas and help you grow!
As a member you will receive a bi-monthly E-Newsletter, keeping you in the know about what's going on in our industry and everything happening with the MSPCA.
Did you know that we even help your business receive discounts? This includes savings on office supplies, fuel, wireless service, shipping, email marketing and so much more! Talk about making things easier for your business. When you become a member, we help you gain a competitive edge within our industry.

MSPCA creates exposure. Membership includes listing your organization in our online business directory! Your company name, contact information and a link to your website directly on marylandpest.org, aiding in your future customers need to find a reputable company!
Personal Testimony: I work for a company that has been a member of the MSPCA for years. I was looking to get more involved in our industry. I picked up the phone and asked where I could help, and I am here writing an E-Newsletter Article. Being a member, you have a vast number of individuals at your fingertips, who have 'been there and done that' within the pest control industry. Through MSPCA, you are given the opportunity, just like me, to use the knowledge from other members to help your own organization with sales training, better training opportunities through vendors, help with marketing strategies and so much more!
By becoming a member of the MSPCA, you are opening the door to an abundance of resources and tools. Why hesitate? Join Now!
Links related to the article:
About the Author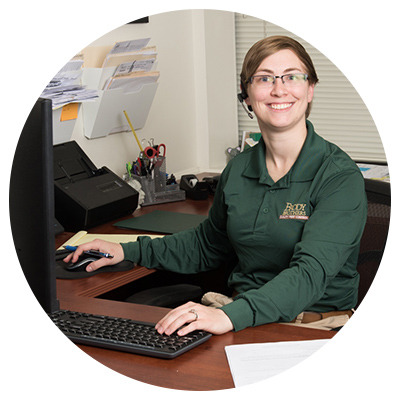 Samantha (Sam) Forrest
Vice President of MSPCA
Director of Operations at Brody Brothers Quality Pest Control Services
Sam is an experienced Manager and Director of Operations with a demonstrated history of working in the consumer services industry. Skilled in Negotiation, Operations Management, Sales, Team Building, and Management. Sam is an administrative professional with a Bachelor's Degree focused in Cell/Cellular and Molecular Biology from Towson University.
---