Complete Story

04/19/2022
MSPCA Welcomes Noble Pine Products!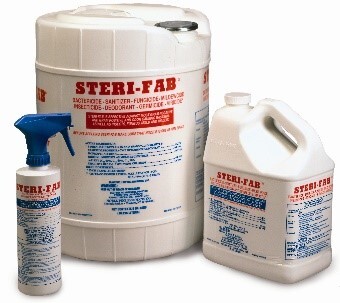 MSPCA is excited to welcome a new member, Noble Pine Products. They are a fourth-generation, family-owned chemical manufacturer located in Mt. Vernon, New York. Noble Pine was founded in 1920 and debuted its popular disinfectant and insecticide, Sterifab, in 1967.
Sterifab is unique because it is the only EPA-approved disinfectant, insecticide, viricide, bactericide, mold, and mildewcide—and more—in one product. It kills all life stages of bed bugs, ants, mites, roaches, lice, spiders, silverfish, fleas, and ticks; is non-residual; and deodorizes when applied. Sterifab is perfect for pest management professionals to use in health care facilities, hotels, commercial buildings, apartment buildings, homes, and anywhere else an infestation exists!
Noble Pine is excited to get to know the pest management community in Maryland. They hope to build strong and lasting relationships within the Maryland pest control community, increase the exposure of Sterifab, and have another reason to visit Baltimore to see a game at Camden Yards!
Learn more about Noble Pine and Sterifab by visiting their website, sterifab.com.
---