Complete Story

04/29/2023
Asian Tiger Mosquito - May 2023
Pest of the Month - Sponsored by Target Specialty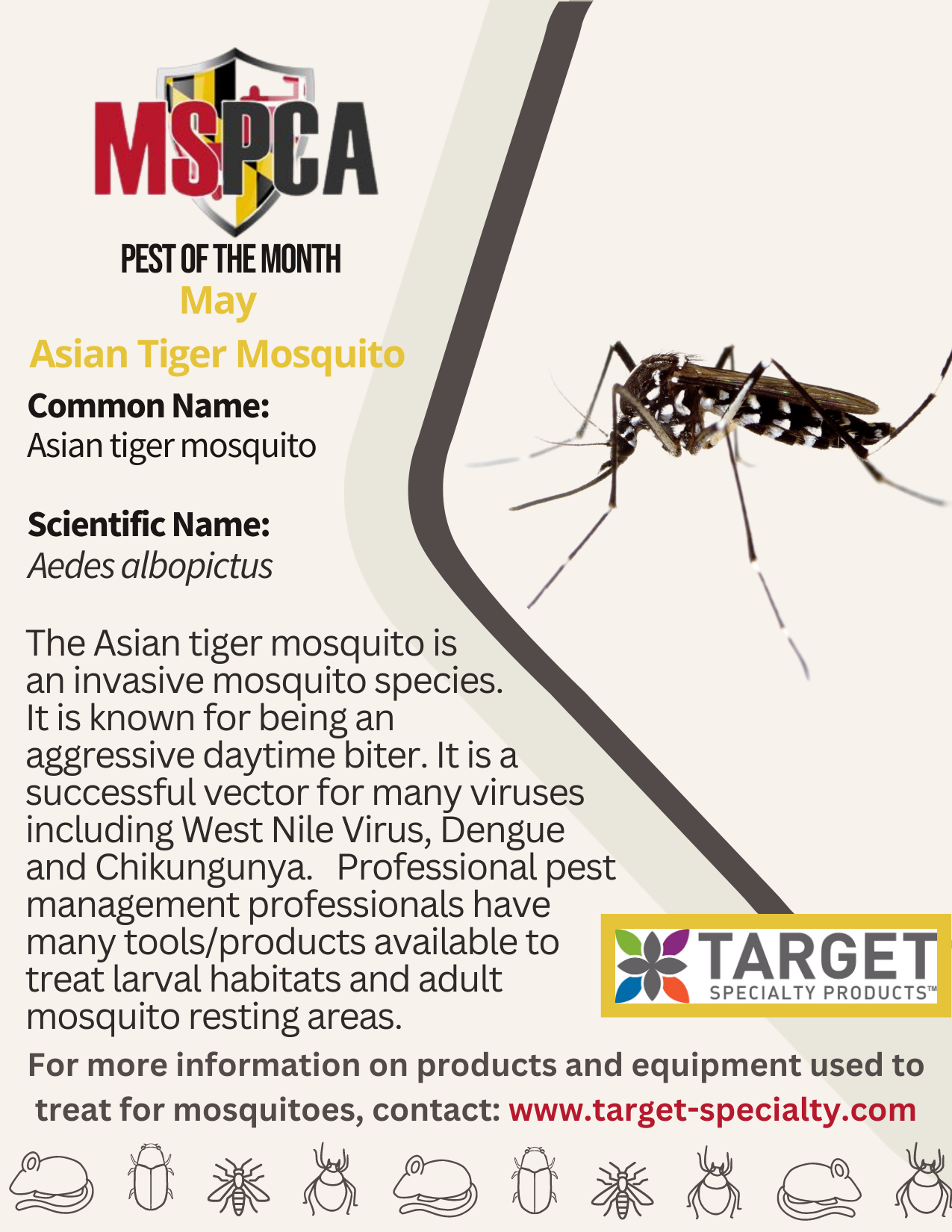 For more information on products and equipment used to treat for mosquitoes, contact: www.target-specialty.com
The Asian tiger mosquito is an invasive mosquito species. It is known for being an aggressive daytime biter. It is a successful vector for many viruses including West Nile Virus, Dengue and Chikungunya. The mosquito life cycle consists of four stages of development: eggs, larva, pupa, and adult. The mosquito egg, larva, and pupa all require standing water for development. The most effective way to prevent contact with this mosquito is to eliminate areas of standing water around the home. This can include water in children's toys, flowerpots, birdbaths and other areas where water can collect. Professional pest management professionals have many tools/products available to treat larval habitats and adult mosquito resting areas. For more information on products and equipment used to treat for mosquitoes, contact www.target-specialty.com
---
MSPCA will highlight a pest each month on marylandpest.org, in its own email, in the e-newsletter Closer Look, and on MSPCA's social media channels. Includes recognition as a sponsor with your company logo linked to your website.
Each pest of the month is archived on the website for the full year!

• $200 per pest month
Ad copy due first Wednesday of the month. Contact MSPCA at info@marylandpest.org if you're interested today!
---