Complete Story

05/26/2023
Opportunities: Training & Scholarships Available
Plus, Share the Target Sponsored Pest of the Month your Techs!
---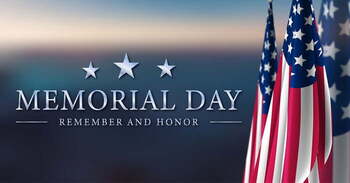 Thank you to those who have served. As you remember and honor, be safe!
---
Now Accepting Applications for the Fred Neil Scholarship
MSPCA believes in advancing education, and wants to support MSPCA family members, or employees who are studying full-time at a college or university.
The Maryland State Pest Control Association (MSPCA) is pleased to offer the Fred Neil Scholarship. MSPCA Members and their children can apply for individual $1,000 awards to be put towards higher education.
The Fred Neil Scholarship is named for Fred Neil, the former Secretary of MSPCA, former Editor of the MSPCA Newsletter, and an industry contributor who dedicated 35 years of unrelenting energy to the Association. Previously known as The Doug Sroka Scholarship, the MSPCA Board elected to rename the scholarship in honor of Fred's hard work, multi-decade contributions, and dedication. MSPCA believes in advancing education, and we want to support the hard work of MSPCA family members, or employees who are studying full-time at a college or university.
Individual applicants must meet certain requirements to apply:
Be a natural, adopted, or legal guardian child of a person who has worked full time a minimum of four (4) years for an active member of MSPCA, or be said employee who will be attending college or university full-time;
Be a citizen or a legal resident of the United States;
Be accepted as a full-time student or are already a full-time student at an accredited college or university.
Have at least a "B" high school grade average, GED equivalent, Minimum of 900 SAT score or a Minimum of 2.8 college GPA
Last, applicants should complete a 500-word essay on how their course of study will enrich the fabric of our society. Applicants should head to marylandpest.org/fred-neil-scholarship for the full application and more information about the scholarship.
The deadline to apply for the scholarship is July 1, 2023. Selected applicants will be notified in early August of this year.
Renew Your MSPCA & NPMA Membership by June 30th!

We look forward to a bright year ahead within this vibrant industry


Together, the Maryland State Pest Control Association (MSPCA) and the National Pest Management Association (NPMA) are focused on providing education and services for pest management businesses in the state of Maryland, and beyond. Our joint membership program ensures that our members enjoy benefits, and support of the industry, at both the national and state level.

Use the button above to log into your account and renew your membership.

* Dual membership is required for all PMP members. If your corporate office is located outside of Maryland, you will pay your NPMA dues through that state. In this case, MSPCA has emailed an MSPCA renewal invoice to the key contact we have on file for your organization.
Need MDA Recert Credits in Pest Control or T&O?

Earn them at the June 7th

VPMA Recert Webinar

The Maryland Department of Agriculture has approved the VPMA General Recertification Webinar being held June 7th for 8 MDA recert credit hours in categories 3A, 3C, 7A, 7B, 7C, 7D, 8. Follow the link below to register. Registration closes June 5th.

Successful Termite Inspections and Baiting presented by Jared Miller, Corteva
Mosquito ID and Control presented by Michael Ivey, Syngenta
Common Pest Ants presented by John Singletary, ACE, Nisus Corporation
Wildlife: Adding Wildlife to Your Pest Control Business presented by Marcus Johnson, Target Specialty Products
Sustainable Methods for Turf Establishment and Maintenance presented by Ron Alexander, R. Alexander Associates, Inc. (those not seeking 3A & 3C credits do not need to stay online for this session)

Want to earn your MSPCA WDI-O Credentials?

Earn them at the June 13th VPMA WDI Webinar

Here are the steps:

Register for and complete the VPMA Certified WDI Inspector Course being held on June 13th through Zoom. MSPCA partners with the Virginia Pest Management Association to train and test Maryland PMPs who want to earn their WDI-O Inspector Credentials. When registering be sure to check the MSPCA credentialing check box on the VPMA registration form. MSPCA members can register at the discounted VPMA Member rate.
After completing the VPMA Certified WDI Inspector Course you must make a payment of $50 to MSPCA for your MSPCA WDI-O Inspector Credentials and request & complete the MSPCA Maryland Supplement Package.
MSPCA Pest of the Month






The Asian tiger mosquito is an invasive mosquito species. It is known for being an aggressive daytime biter. It is a successful vector for many viruses including West Nile Virus, Dengue and Chikungunya. The mosquito life cycle consists of four stages of development: eggs, larva, pupa, and adult. The mosquito egg, larva, and pupa all require standing water for development. The most effective way to prevent contact with this mosquito is to eliminate areas of standing water around the home. This can include water in children's toys, flowerpots, birdbaths and other areas where water can collect. Professional pest management professionals have many tools/products available to treat larval habitats and adult mosquito resting areas. For more information on products and equipment used to treat for mosquitoes, contact www.target-specialty.com


Money is available for career advancement!

Pi Chi Omega, the national pest control fraternity, is excited to offer grants to support professional advancement opportunities for outstanding professionals in the pest management industry!

The June 15th deadline is fast approaching - visit: https://www.pichiomega.org/industry-grant-program/ to learn more or download the application today!

Grants are ideal for individuals wanting to attend a professional conference, sit for the ACE exam, enroll in a related certificate program.
---